Data-mining: auto-tagging rules and tags
Here you can find sets of auto-tagging rules and tags, that you can use to data-mine information by scraping your drives and matching the content of your files to patterns (based on regular expressions).
1) IMPORT THE AUTO-TAGGING RULES
The files listed here can be imported in your Tabbles database from the menu File > Tabbles databases' > Import data from XML zipped (there is no undo, so make sure you know what you are importing! 🙂 )
You can of course create your own rules and edit or delete the existing ones. If you import the file twice, the rules and tags will not be duplicated (unless you have renamed them).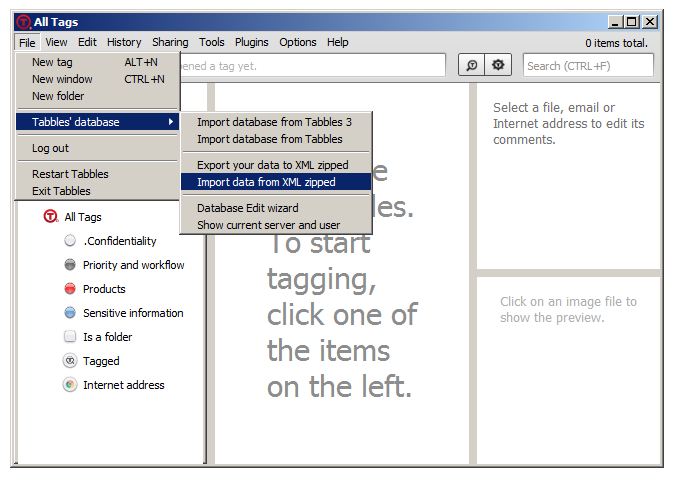 2) RUN THE RULES ON A DRIVE
To start scraping a drive, you have to right click on a drive in Tabbles, then click on  Folder menu and then on Apply auto-tagging rules.