Maurizio
Keymaster
February 20, 2017 at 8:33 am
Post count: 100
Hi Wouter, yes, we are interested in the Dutch translation. There are a lot of missing strings, as you can see in this screenshot.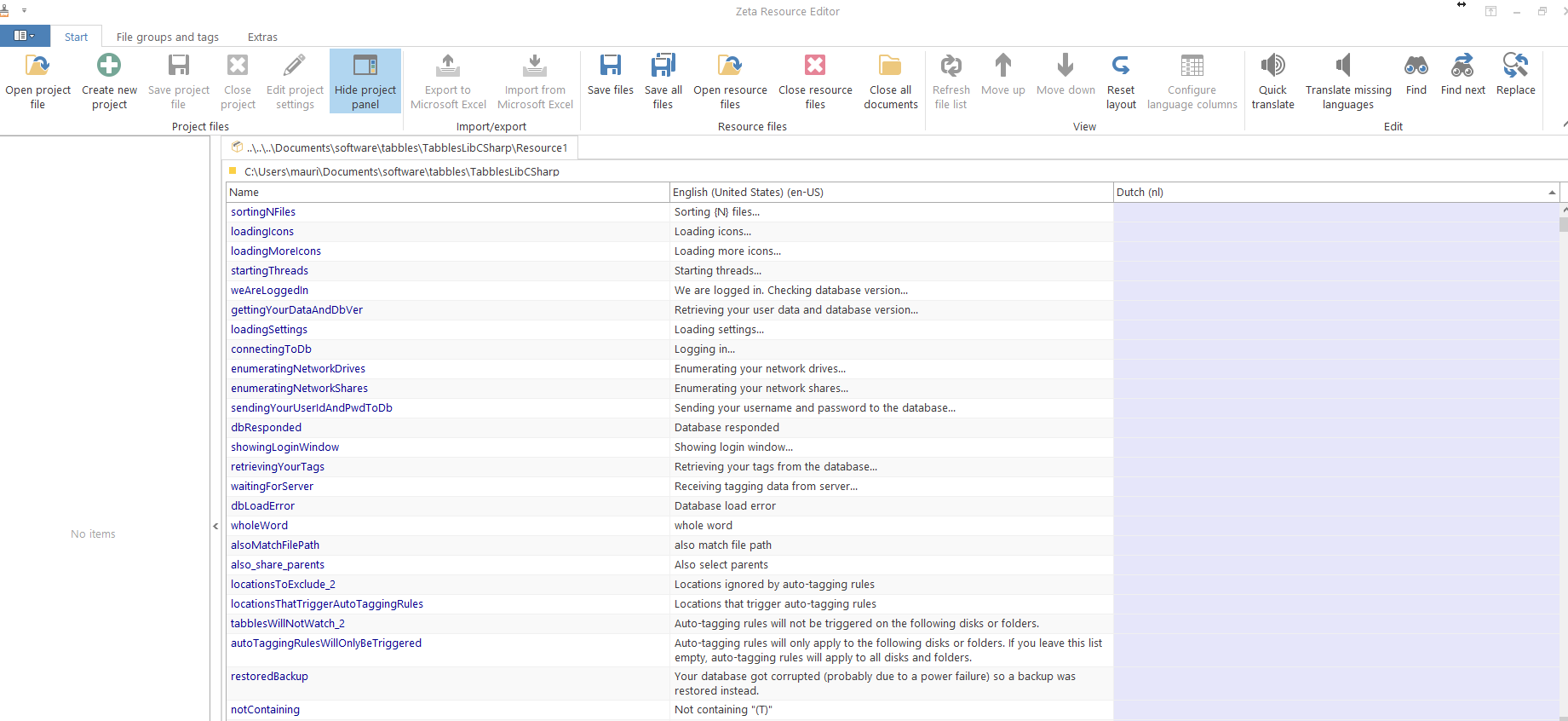 Feel free to proceed. 🙂
I have updated the original post with the latest strings (file tabbles-resx-2017-02-20.zip)
By the way, we also need the German translation again, since Claudia seems to have disappeared.
This reply was modified 1 year, 4 months ago by Maurizio.