"Taggen" ohne Kompromisse

Mit Tabbles sortiert ihr Dateien wie ihr es von euren Ordner kennt, und durchsuchen diese als ob es Schlagwörter wären.
1 – Ein Tabble ist ein TAG und ein VIRTUELLER ORDNER
Ihr könnt eine Datei direkt über das Kontextmenü verknüpfen, oder auch per Drag&Drop diese Datei einfach in den gewünschten Tabble ablegen. Mit einem Doppelklick auf den Tabble seht ihr seinen "Inhalt" wie bei einem normalen Ordner.
Legt ein und die selbe Datei/Dokumente/URL in verschiedenen Tabbles ab ohne sie zu dublizieren. Seht mit einem klick auf die Datei mit welchen weiteren Tabbles sie verknüpft ist. Und mit selbst angelegten Regel werden die meisten Dateien sogar automatisch verknüpft!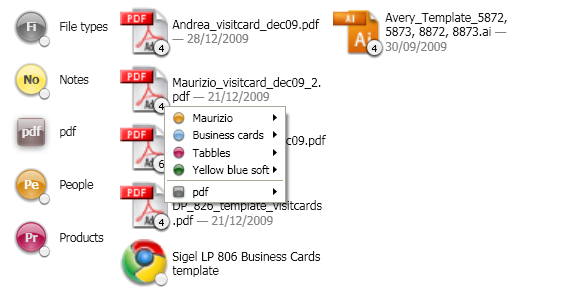 2 – Das Kombinieren ist der Schlüssel
Durch das Kombinieren ist es möglich nach Dateien zu suchen indem man sie "beschreibt". Tabbles verbindet die Eigentschaften einer relationalen Datenbank mit der Handhabung eines Taschenrechners.

3 – Teilen sie ihre "tags" LAN oder in der Cloud
The tabble sharing feature (currently in beta) allows you to find files based on your colleagues tagging, and viceversa. Serverless and zero-config.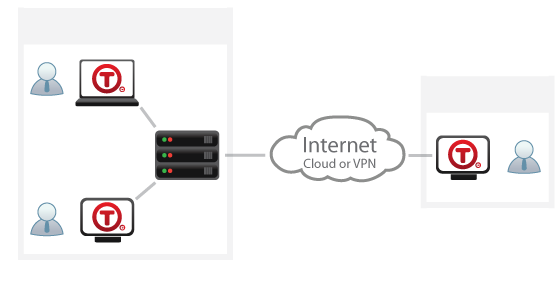 Seht euch unsere Trainings Videos oder erfahrt mehr…